"LOUIS XIII is a wave of sensations that carries you away" - Baptiste Loiseau, Cellar Master for LOUIS XIII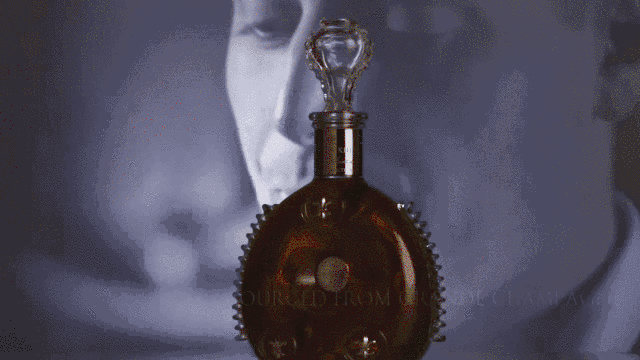 ORIGINS
For over a century, LOUIS XIII has been synonymous of refinement and craftsmanship. Created in 1874, it was exhibited at the Paris Universal Exhibition of 1900 and soon established itself as a symbol of French taste and sophistication. In the years that followed, it captivated the royal courts of Europe and became a permanent feature at the most prestigious hotels. Distilled from grapes grown in the chalky soil of Cognac's Grande Champagne vineyards, it matures slowly inside age-old oak casks, watched over by four generations of Cellar Masters. Over the decades, a mysterious communion between the air, the wood and the eaux-de-vie culminates in a magical firework of flavors and aromas.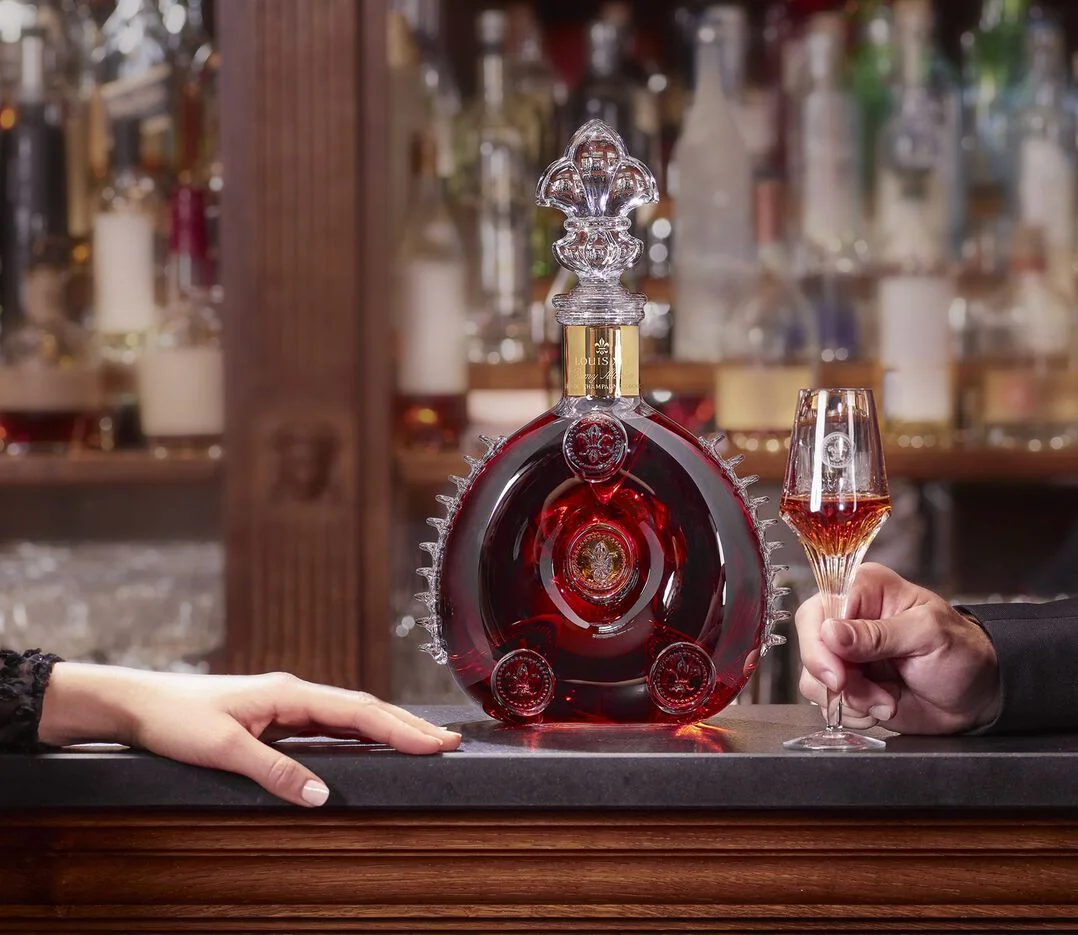 THE CLASSIC DECANTER
Our LOUIS XIII Classic decanter is a large, individually numbered decanter containing 750ML of LOUIS XIII cognac. No two decanters are the same, as each one is hand-crafted by skilled crystal artisans. The famous design, with its distinctive curves and fleur-de-lys motif, takes inspiration from a 16th-century flask found on the French battlesite of Jarnac.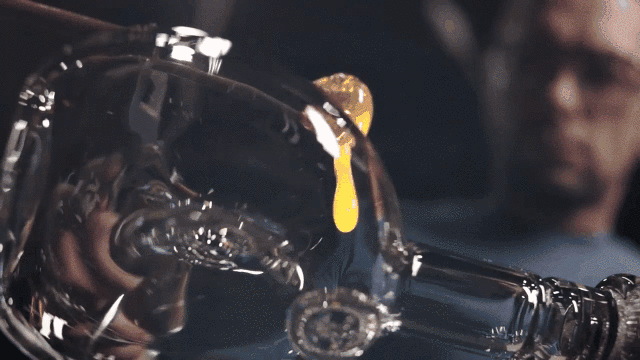 The founder Paul Emile Rémy Martin acquired it and its design became the foundation for the iconic LOUIS XIII decanters known today, with their 20ct gold necks and distinctive dentelle spikes.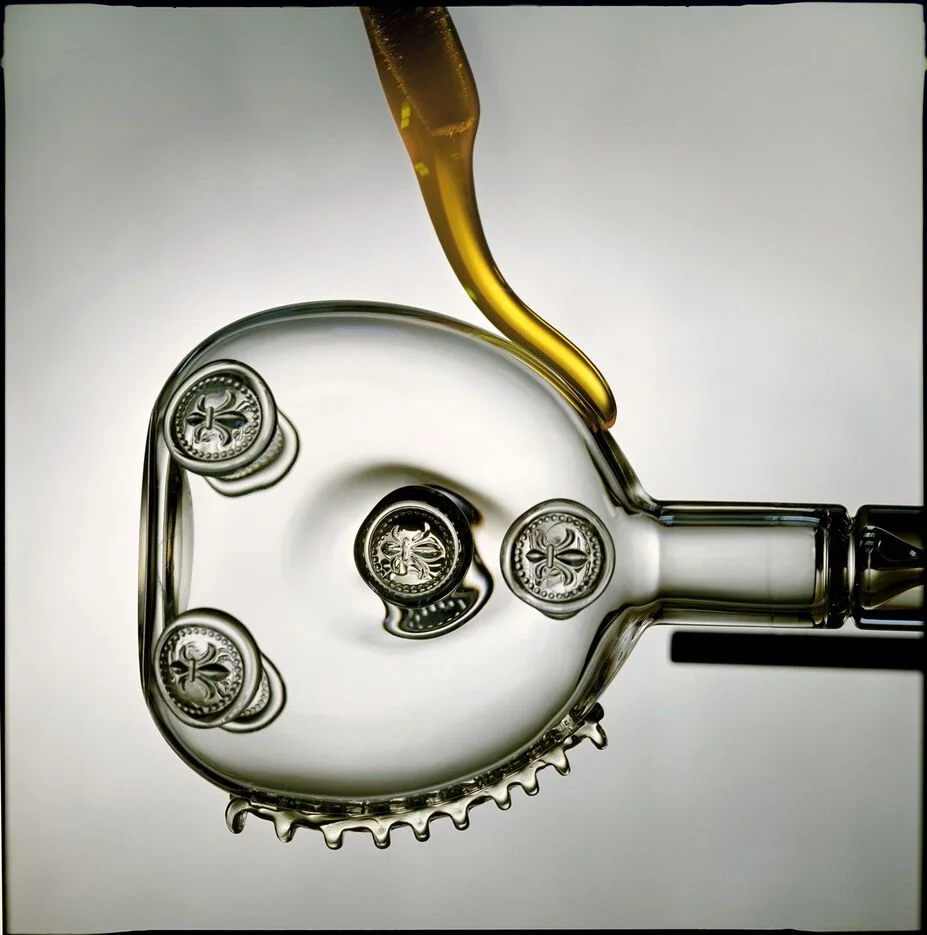 THE COFFRET
The LOUIS XIII Classic is beautifully presented in a signature red display case that has been modernized with contemporary design features while retaining the iconic red color. The coffret offers a new opening experience that recalls the moment in a gastronomic restaurant when the cloche is lifted to reveal the delights within. The coffees come complete with an integrated mirror display to showcase the decanter in wine stores, restaurants, palaces, hotels, and at home, as well as a dedicated booklet to discover more about LOUIS XIII.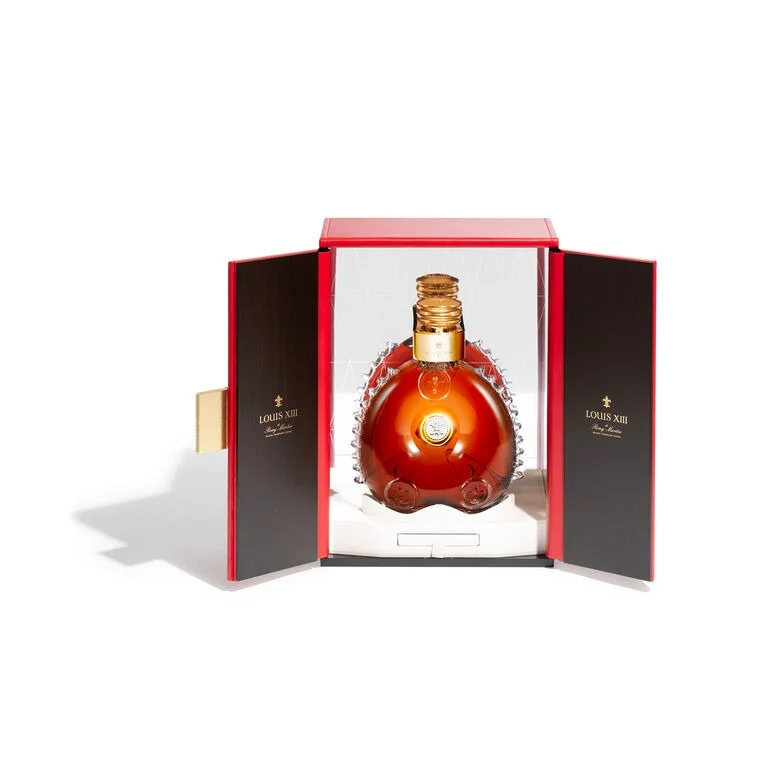 SCENT & FLAVOR
FIRST SIP

A dense celebration of floral notes and candied fruits with hints of spices emerges first.

SECOND SIP
Notes of jasmine twirled with nuances of passion fruit, themselves flirting with ginger and nutmeg. Touches of roses and iris are dancing with elements of fig, prunes, in turn being sustained harmoniously by layers of sandalwood and honey.

FINISH

Four generations of cellar masters have succeeded each other to produce these intense aromas that persist more than an hour on the palate.
Louis XIll Cognac should be tasted drop by drop. It opens up the taste buds in a fragrance of flowers, fruits, and spices. As you taste, take a moment to appreciate the evolution of these flavors, they will stay on your taste buds for up to an hour.
From the first drop of wine, you can taste the art of the time. Its Woodff breath is reminiscent of the taste of aged oak barrels, while the artistic veins bring floral, fruity, and spicy flavors, including dryness. Roses, honey, myrrh, cigar box, plums, honeysuckle, leather, figs, and passion fruit. Tasting unforgettable flavors will stay on your taste buds for a long time, inspire deep memories, and mark a unique moment.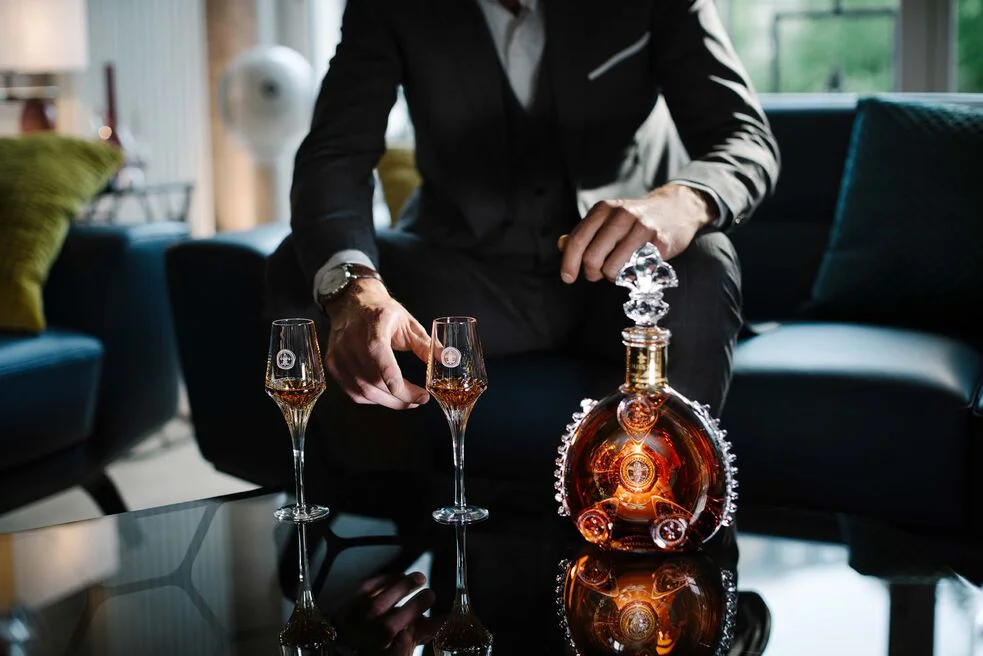 Each decanter is the life achievement of generations of cellar masters.

Louis XIII cognac is produced in the Grande Champagne region of Cognac, from the growing of the grapes to the distillation and aging of the Eaux-de-vie. The final blend is composed of up to 1,200 individual eaux-de-vie from Grande Champagne vineyards, ranging from at least 50 years to 100 years in age.

Bottle size: 750ML