How Blanton's Came to Be
Single Barrel Bourbon started with Blanton's in 1984. Nearing retirement, Master Distiller Elmer T. Lee was tasked with creating a bourbon of exceptionally high quality. With careful reflection, he recalled the earlier days of his career in the late 1940s when he worked under Colonel Albert B. Blanton. Colonel Blanton was the president of the distillery until 1952. Mr. Lee remembered that when Colonel Blanton would entertain dignitaries and other important guests he would handpick "honey barrels" from the center cut of Warehouse H and have that bourbon bottled one barrel at a time. As a tribute to Colonel Blanton's old tradition, Elmer T. Lee decided to name this new bourbon "Blanton's Single Barrel".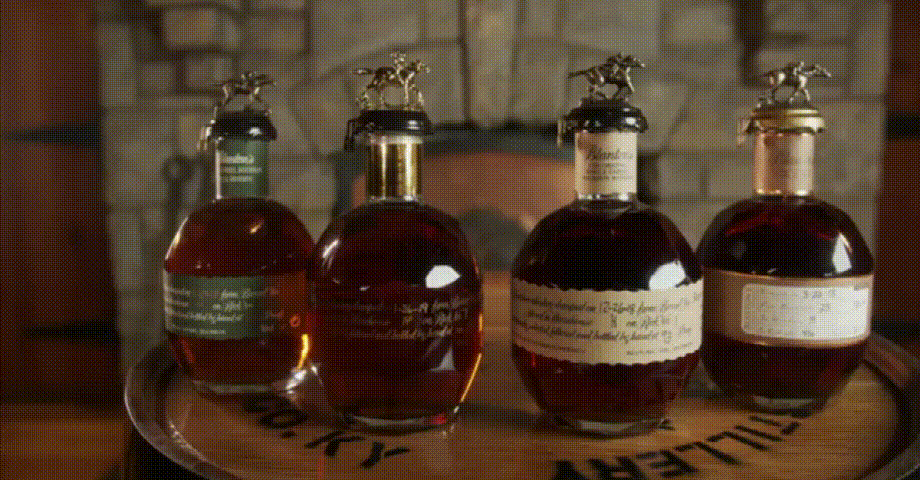 Elmer T. Lee introduced the world to Blanton's Single Barrel Bourbon a year before he retired. In doing so, he revolutionized the industry by creating the "super premium" category of bourbon with the world's first single barrel bourbon. This idea was somewhat radical at the time because it challenged the identity of what most folks thought bourbon to be. Today, most distilleries offer one or more single barrel bottlings, but Blanton's was the first, and we still believe the finest, single barrel on the market.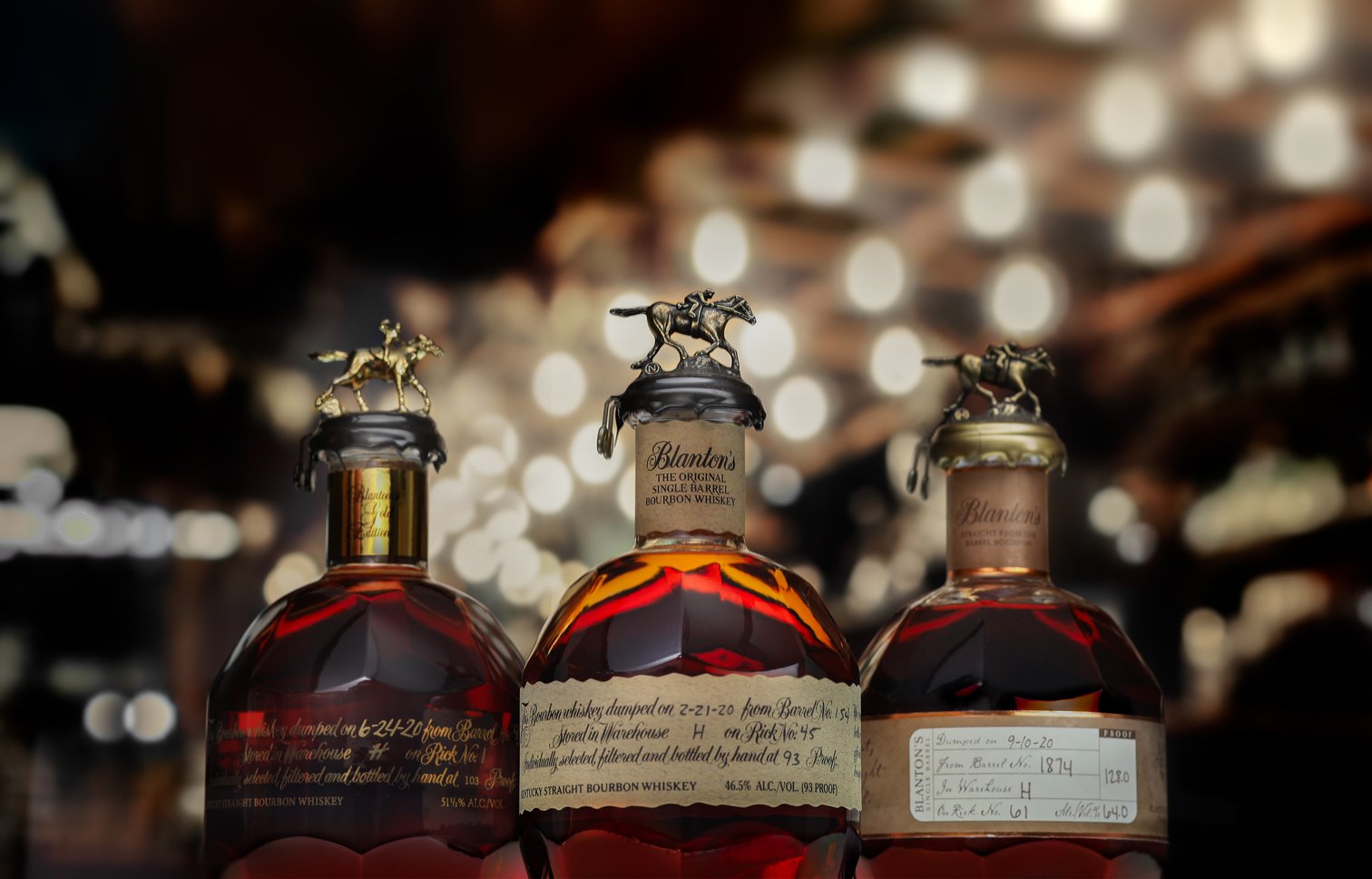 Original Single Barrel
Taken from the center-cut or middle sections of the famous Warehouse H, Blanton's Original Single Barrel was once designated for ambassadors, dignitaries, and Colonel Blanton's family and friends. Today, everyone has access to the world's first single barrel bourbon.The taste profile is sweet, with notes of citrus and oak.The creamy vanilla nose is teased with caramel and butterscotch, all underscored by familiar baking spices such as clove, nutmeg, or cinnamon. Blanton's Original set the standard for single barrel bourbons in 1984. Best served neat or on the rocks. Bottled at 46.5% alcohol by volume.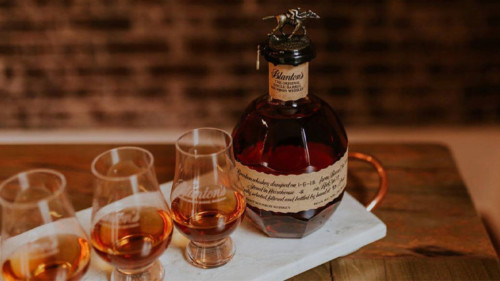 Gold Edition
Blanton's Gold Edition was created for discerning bourbon aficionados who appreciate exceptional smoothness and complexity in their bourbon whiskey. The nose is first marked by spicy rye and tobacco notes. Caramel and honey follow soon after, mingled with dark fruit and citrus notes. The palate emulates the same complex nose with rye, tobacco, and honey at the forefront. Round and bold notes of charred oak and vanilla carry you through to an extremely long and harmonious finish. This bourbon consistently delivers on balance and character, on par with the world's finest whiskey. Best served neat or with a splash of water. Bottled at 51.5% alcohol by volume.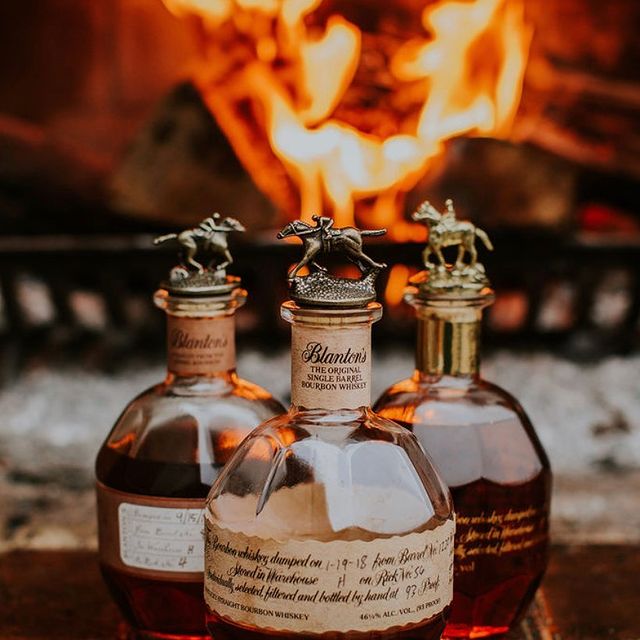 Straight From the Barrel
Not only one of the world's best bourbons, Blanton's Straight from the Barrel is one of the world's best whiskeys. Created for connoisseurs familiar with cask strength whiskeys, this enormous taste profile reaches depths of flavor found only in the rarest of spirits. On the nose we get notes of dark chocolate, caramel and butter with earthy undertones of walnut and hazelnut. The palate delivers intrepid notes of warm vanilla, oak, toasted nuts and a rich spiciness with hints of butterscotch or honey. The high alcohol by volume is intense and powerful yet inviting. The deep and resonate finish on this bourbon is nothing short of legendary. Straight from the barrel is best served neat or with a splash of water. Un-filtered, un-cut, unbelievable.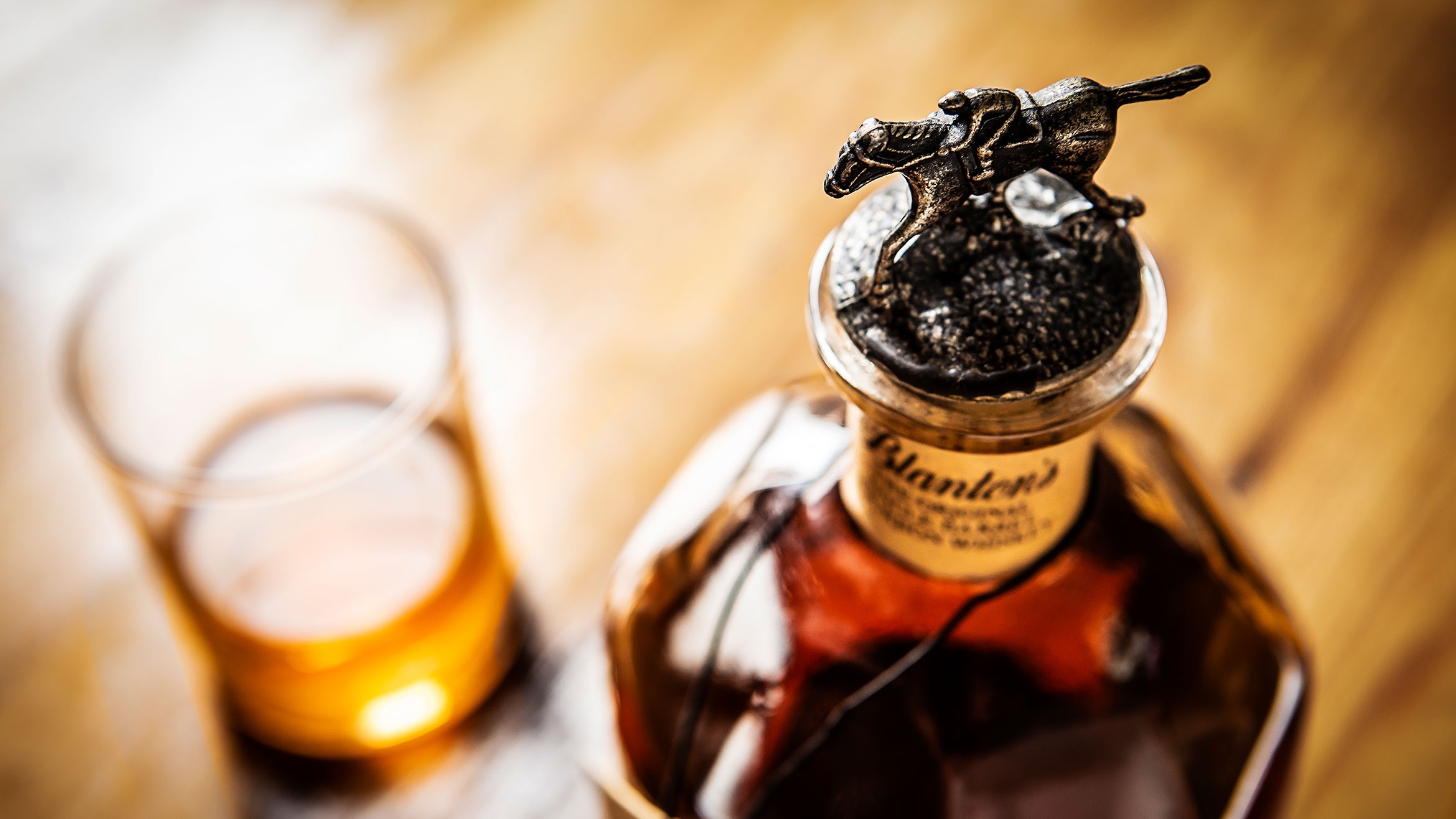 Special Reserve
At 80 proof Blanton's Special Reserve is ideal for those new to single barrel bourbons. It has a slightly floral nose that conveys whispers of cedar and raisin in between soft vanilla notes.
The palate has a light airy feel to it. The taste of vanilla and toffee dance around subtle notes of dried fruit and white pepper. Its smooth consistency makes it perfect for a premium cocktail or served on the rocks. Bottled at 40% alcohol by volume.